How to Stay Focused
By Leslie Flowers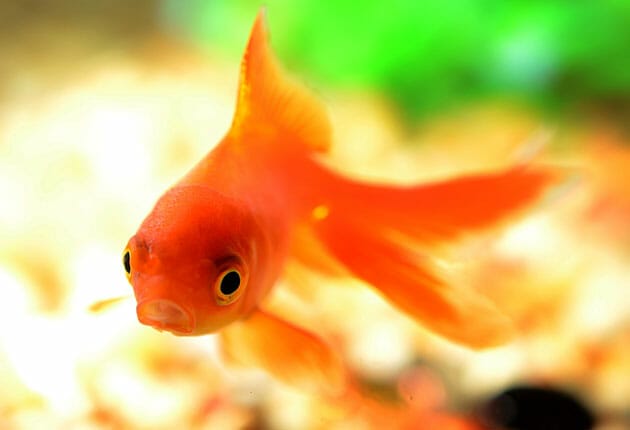 I have found that there is One Vital Question that always keeps my clients on target on task toward their Goal.
And, of all the things I've learned about setting goals … and achieving them, over thirteen years, and 16,000 hours of study, writing (seven books), and the implementation of proven steps to set and reach your goal every ninety days, this ONE Question that keeps my clients on track and focused on their Goal.
Almost all my clients have said that lack of focus was the one thing they wanted to change; focus on all sorts of things.
Even a goldfish can focus for eight seconds!
Unfortunately to achieve a goal, it requires plenty of focus.
I'm getting to the Question …
I created a set of benchmarks for setting and achieving goals which I call the "12 Golden Rules of Results" because when I am training business executives in leadership, when they use this checklist, they are certain to achieve their goals!
Until I created the 'Rules,' I had searched everywhere and was unable to find a consolidated and proven list of rules in any literature, anywhere! I haven't ever met anyone who took a course in setting goals either.
So, when you have the '12 Rules' (benchmarks) coupled With this Question, you are going to achieve your Goal. I have plenty of proof! Follow along, step by step, rinse and repeat, every time.
Once you have determined your Goal or any juicy new opportunity … to stay focused, ask yourself this question:
IF I DO THIS,A WILL IT TAKE ME TOWARD MY GOAL … OR AWAY FROM IT?
The ACTION: If it will, work it into your plan. If it won't, DON'T DO IT! At least not this quarter!
Simple and powerful, asking this question will aid you and your executive leadership teams in developing focus, even in these times of extraordinary sensory overload.
It's my mission, every three months to offer those ready for the missing information … the very data required to make business achievement more consistent, my 5-day masterclass, The Art of Results, where participants learn the basics: 12 Golden Rules of Results … along with several other powerful visual concepts for developing higher awareness as to our own true potential.
The next masterclass is December 6-10, 1-2 pm est, LIVE on LinkedIn every day. It is complimentary, with a full workbook you can use again and again, and sessions are recorded.
By December 10, 2021 participants will walk away with their Q1 2022 goal, based on the tried and true rules. Far fewer worries during the holidays, about business,s because your plan is set.
Be my guest by registering for The Art of Results Masterclass here: https://leslie-flowers.com
#executive leadership trainer #business #theartofresults #goalachievement #thinkandgrowrich
Photo credit: fish-geb207adec_1920 pixabay