Are You Ready to Discover How to Live a Life Where Extraordinary Happens Every Single Day?
When You Define Success For Yourself... What Does It Mean?
Does it mean lots of money in the bank and a career you're proud of?

Or is it more complex than that?

Does success mean that you're able to spend your time and attention on the things that matter to you… because you've created the financial freedom to do so?

Does success mean that you're not sacrificing your family, your loved ones, your social life… but instead able to enjoy everything your hard work has given them?

If success to you is more than just a number in the bank (even if that number is important too)...

...then WHY are we not focusing on building whole-life success in a way that supports your journey to an extraordinary life?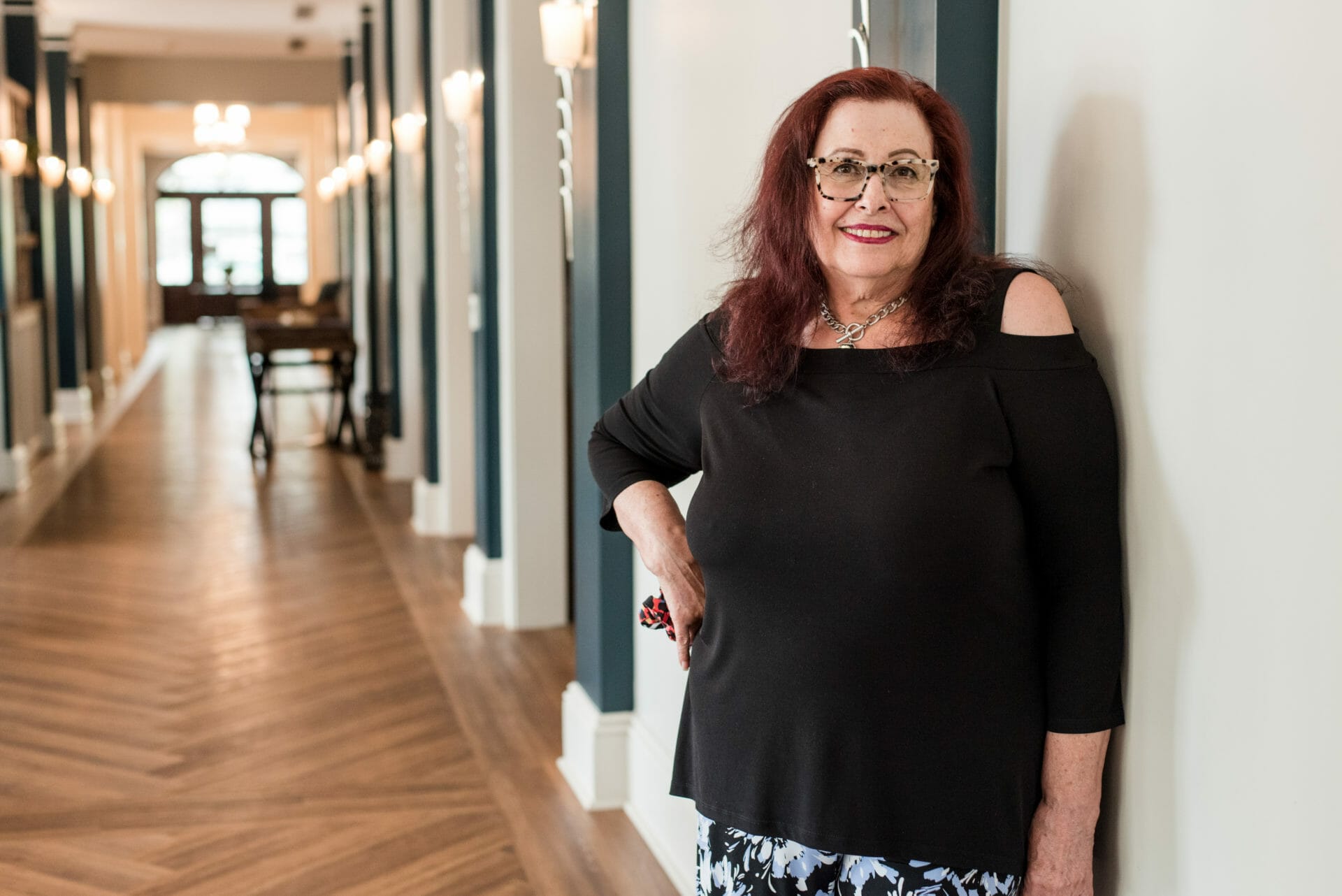 Speaker, Author, & Performance Catalyst
So... Let Me Ask You..
Do you find you skipping time with your kids or your partner to focus on work all the time?
(what is this REALLY costing you?)

Frankly, the reason is that we overextend ourselves. We, as women, push ourselves harder to achieve more because we feel like we must.

We allow our circumstances to set our pace instead of defining what is right for us.

We set 20+ goals when a single goal would serve us better.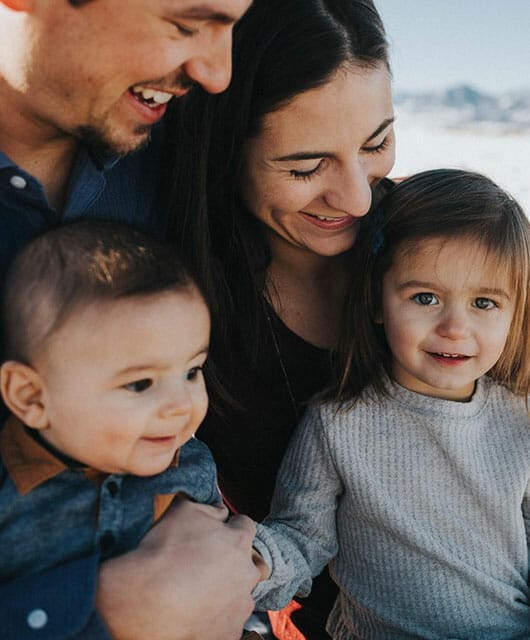 We deny ourselves the permission to do less while  achieving more… because when we slow down and focus, we're able to create something we have been imagining for years!
Imagine! being able to choose the right goal and work toward it - effortlessly, without distraction and withOUT sacrificing the life you want.

Imagine! building your business to where it not only affords you the financial freedom that you want… and the life freedom that you, until now, didn't think you could have.

That freedom is not out of your reach. And it is something you deserve!

Yet ... it won't come on its own. You must work toward it. You must declare to yourself and to the world that you will have it.

"If one advances confidently in the direction of his dreams, and endeavors to live the life which he has imagined, he will meet with a success unexpected in common hours."
Henry David Thoreau

This is, without a doubt, true. You simply MUST move toward what you want if you expect it to move toward you.
Yet ... over a dozen years working with women, to ask for what we deserve (and to get it!)... we have to learn how to think a bit differently.
That's what the '12-Week Hybrid,' performance & achievement program is all about!
You start July 10, 2023 live on Zoom!
Imagine Being Able To Create A Thriving Business AND Have The Life That You've Wanted For Yourself.
That's what being in your Zone of Genius can do!
But don't just take my word for it:
Here is Kelly Walsh - CEO,
Kelly Walsh Consulting
"If you want to take your goals to the next level, you want to meet Leslie Flowers!

I joined her Mastermind 9 months ago to learn and practice the principles of success – and my business has exploded beyond my wildest dreams!

She has shown me that I have infinite potential and the practical tools to move forward with confidence."
YOU DESERVE TO BE UNSTOPPABLE!
WELCOME TO my Flagship Framework Programs
I've spent the last 15 years working to understand why women struggle so much to build their careers and businesses… and to solve the problem once and for all.

I've worked with hundreds of women - from CEOs to coaches to small business owners - and discovered that the reason we struggle is that it doesn't matter how capable we are… we all struggle with feeling like we deserve success.

So we overcompensate with being "busy."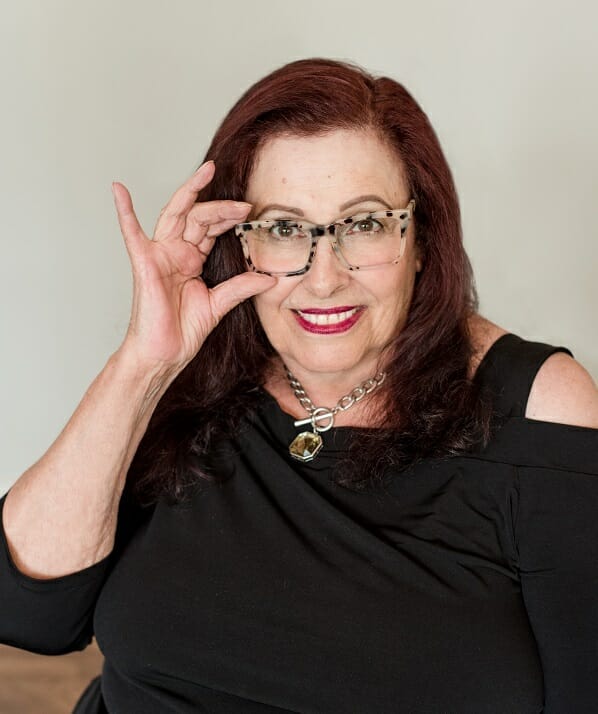 Working Together you will become masterful at ...
Setting goals the right way
Instead of just picking & choosing, we'll create a specific, measurable goal that will help you reach your ultimate destination… and we'll work together to make sure those goals are appropriate for where you are right now.
Understanding self worth
And what's more, how to improve your self worth so you believe and know - in your deepest of hearts - that you're deserving of every good thing you create.
Applying principles of success and universal law
There are things in the world that are unavoidable. Principles of success and universal law are two of these things.

When you understand these and integrate them into your daily life, you'll remove barriers to achievement and success.
How to recognize your results
Many times, women don't recognize their achievements as achievements.

We're too busy moving onto the next thing, or we underestimate how important an achievement is.

By purposefully recognizing our results, we're going to understand exactly what is moving us forward so we can continue doing the right things, the right way.

We get to repeat what works and begin to even predict our results before they happen… which means our results happen faster and more predictably!
Practical Accountability Applications
It's not enough to have someone ask you if you crossed an item off your to-do list.

With Practical Accountability Applications, you'll discover how to not only hold yourself accountable, but how to work with someone else for an extra layer of support.

This 8 Essentials Training will give you the essentials of performance and achievement that will help you get out of your own way, out of your comfort zone, and out of the cycle of high-work low-results that you're stuck in now.
Accountability and Check-in Calls
These calls are a big part of your adventure on the road to your new Zone of Genius - because not only do you receive help with your journey and have the opportunity to ask questions or get specific feedback with your own accountability partner in the Program…

...but you'll also be developing relationships with the other Business owners as well.

These relationships will quickly prove essential to your success - after all, these women are experiencing the same exact process as you are!

They'll be there to support you, hold you accountable, drive you forward, and cheer when you reach a milestone.

Many relationships have been forged through the Zone of Genius training calls - and when you consider that you're building relationships AND receiving essential training and feedback…

These calls build on the value of the Zone of Genius Training to create a true life-changing experience.
YOUR POSSIBILITIES ARE
ENDLESS!
Find out how
YOUR life will
change!
Weekly Group Training Calls
Each week I'll host a training session specifically designed to help you through the exact step of the process you're experiencing right then.

Whether it's about prioritizing your schedule, identifying areas for improvement in your business, or incorporating the Zone of Genius Success Principles into your life… you'll get that help and support every single month.

This is on top of the Zone of Genius Training you'll have unlimited access to.

This is on top of your weekly Accountability Check-in calls.

In short… this training will help you go further, faster.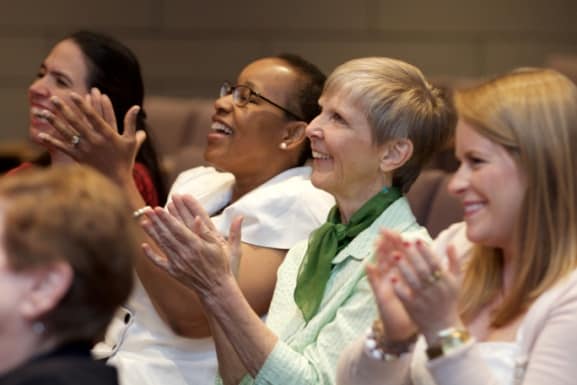 Okay! I'm READY!
Program Starts the first Week of October!!
Get on my Calendar right away to secure your spot!!
Imagine Being Able To Set A Goal And Know You Have What It Takes To Achieve It!
That's what The Zone of Genius Framework can do:
Just like Chrystal Harris, MD - Founder, Wise Women in Scrubs
"When I first started working with Leslie, the one thing I knew I needed was accountability to get more done in my business.

I received the accountability I was looking for and more.

She provides an education in confidence building, task completion, & tough love, all of which moved me from just thinking about ways I can help more people through my business to actually doing it.

Her expertise is invaluable for female entrepreneurs."
These Three Elements Together Will Help You Develop The Tools You Need To Overcome The Three Biggest Obstacles To Your Success:
~ Time Management
~ Success Principles and Understanding
~ Accountability
WARNING: THIS PROGRAM IS NOT FOR EVERYONE!
You need to hear this first...

In fact, only about 1 out of every 100 women are right for this.

And if you're not right - that's okay. It means that you're not ready for massive transformation. You're not willing to do whatever it takes.

And the women that are successful and walking in their New Zone of Genius life, are ready.

~They are willing.
~They're committed.
~They've prepared themselves for transformation and they're following the plan.

And they're seeing results.

The biggest quarter in their business.

Growth year after year.

Deeper relationships with their family and friends.

Better relationships with themselves.

Because they were ready, willing & able!!!
Are You?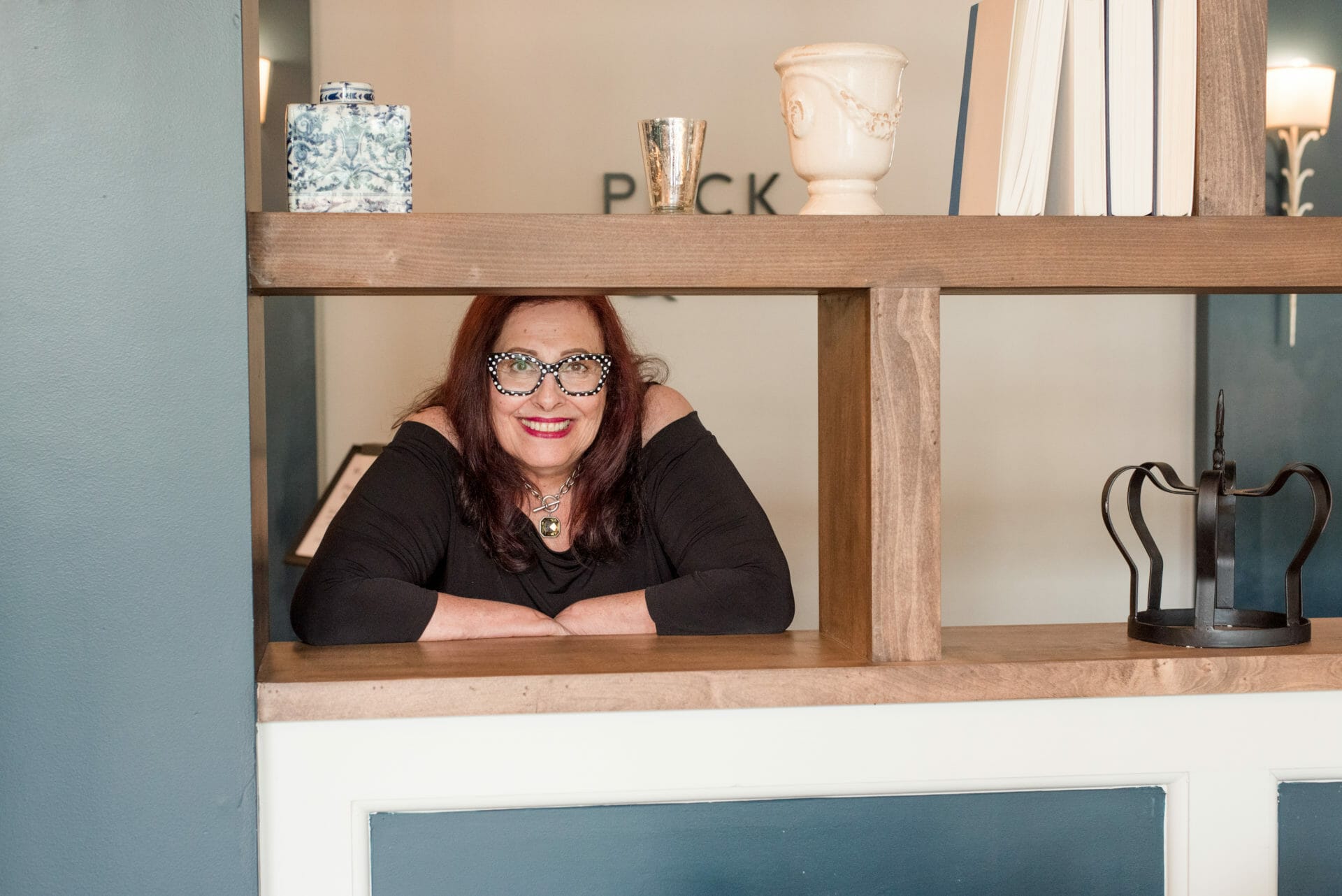 I can't wait to get to know you better!
And by the way, you CAN do this, too!
Leslie
There's so Much Waiting For You Inside my Flagship Framework Zone of Genius Training
BUT TO HELP YOU BE EVEN MORE SUCCESSFUL, I'VE ALSO INCLUDED BONUSES TO ACCELERATE YOUR RESULTS:
Zone of Genius Bonus #1:
Quarterly Goal-Setting Coaching Calls 
(Value: $500 Each)
Inside the Zone of Genius Training you're going to set and achieve a B I G goal every Quarter.
(if that feels fast, don't worry - it's not!)

But to make sure that you're setting the right kind of goal with the right kind of intentions… to make sure that the goal you're setting for each quarter will help you achieve the kind of life you want….

We're going to work through it together.

You'll have a 1-on-1 call directly with me where we will talk about your progress, your dreams, your starting point… and together we'll develop a goal that will get you closer to where you want to be.
Zone of Genius Bonus #2:
In-Depth Guidebook & Journal ($500 Value)
The Zone of Genius Training will show you exactly what to do, step-by-step, to see the results in your business and life that you want.
BUT implementing a new way of thinking and operating will be easier with a guidebook & journal to help you.

As you go through the GNEIUS Success Training, you'll write down important thoughts, takeaways, and action items.

This will become your personal guide to your success strategies and focus.

This guide will become invaluable the longer you work with the success principles and set (and achieve!) new goals.

You'll not only be able to see the important lessons you've learned… but you'll also be able to see exactly where you've come from and how far you've grown.
And the Bonuses Continue...
Zone of Genius Bonus #3
Finding Your Ideal Client ($1000 Value)
Over the last 15 years, I've identified that many women who sell simply don't have a solid understanding of who they're selling to.
Without knowing exactly who you're selling to… you're stuck spinning your wheels, throwing spaghetti at the wall (and hoping something sticks) and burning yourself out to meet a goal that frankly… you don't have a hope of meeting.

That's why I've incorporated this Ideal Client Training into the Zone of Genius Framework..

This training will give you a new look on who your ideal client is… beyond the "avatar worksheets" and simple demographic information that other business coaches will tell you to fill out.

You will have a fully clear picture of who you're selling to… and with this Training, you'll have the confidence and drive to make it happen.
Zone of Genius Bonus #4:
Overwhelm Manager "TASK Crusher" ($500 Value)
Part of setting and keeping goals is understanding how to manage your everyday life.
Understanding how to prioritize so you don't feel like you're missing out… like you're missing the part of your life that makes working so hard worth it.

The right goals don't take AWAY from your life… they enhance it. They help you live the way you want - and grow your business to support it.

That's why I'm including the Overwhelm Crusher Task Management system - this will help you map your goals, your personal life AND your day-to-day business operations so you don't get overwhelmed or miss out on anything.

I'll show you how to use it in the modules… but the system and technology is my bonus gift to you.
Imagine Being Able To Set A Goal And Know You Have What It Takes To Achieve It!
Imagine Being Able To Create A Thriving Business AND Have The Life That You've Wanted For Yourself.
That's what the Zone of Genius Training Programs Can Do For You!
Just like Haley Gray - Owner, Leadership Girl & Fiercely Marketing
"Q2 2018 quarter was the best quarter ever in my business, and I believe I owe that in part to the Zone of Genius mastermind.

It has helped me get the focus, and stay on task to achieve my goals."
ARE YOU READY?
Your time is now...
Jump Start 2023 by being in massive Action starting the first week in October 2022th!!

Are you ready to see what's possible?